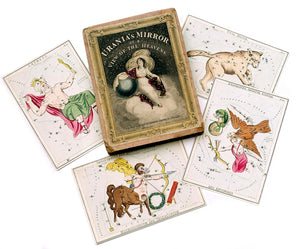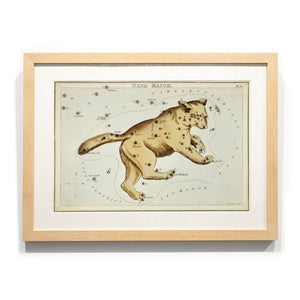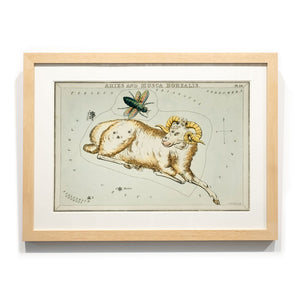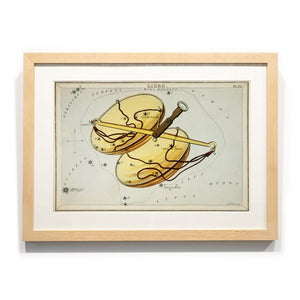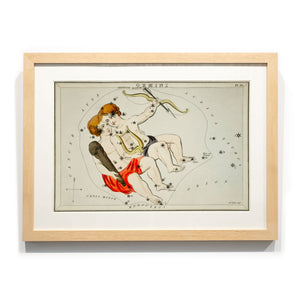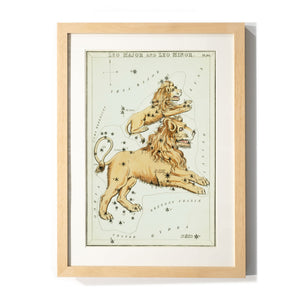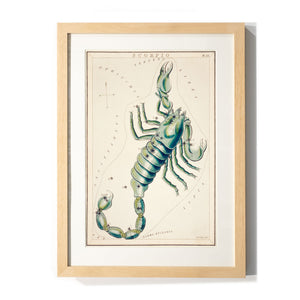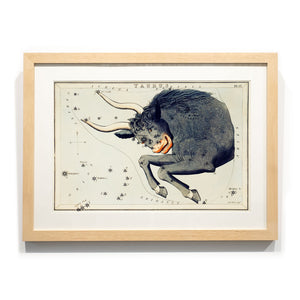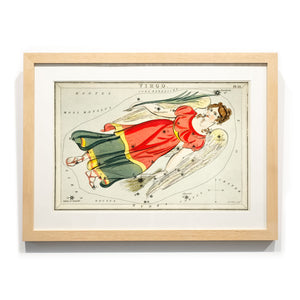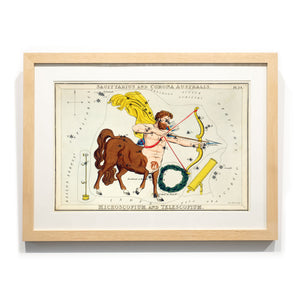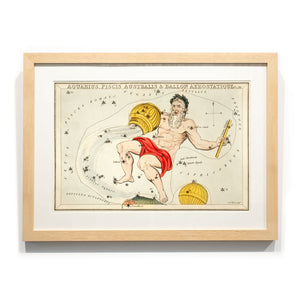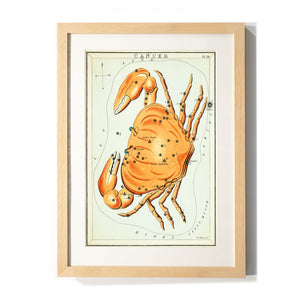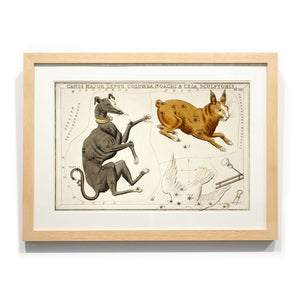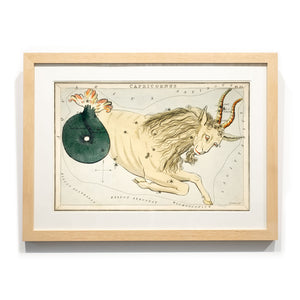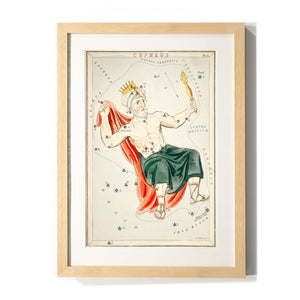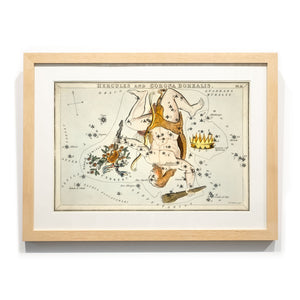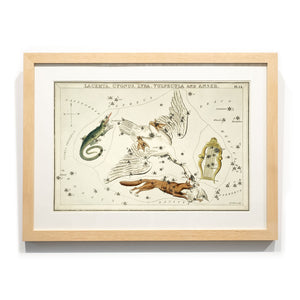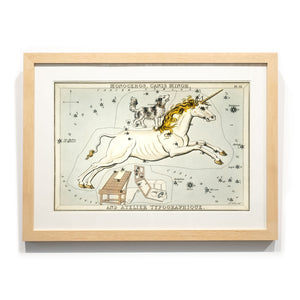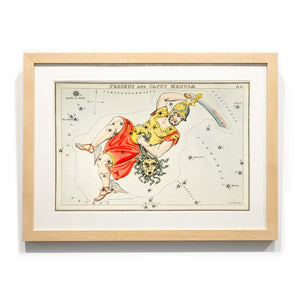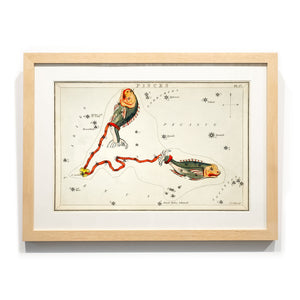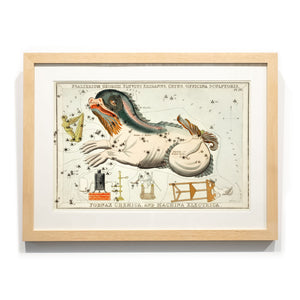 22 VERSIONS ALL SIGNS ARE AVAILABLE - Price includes frame
Printed on fine-art rag matte paper.Framed in premium natural wood Ramin frame with glass.
Urania's Mirror; or, a view of the Heavens is a set of 32 astronomical star charts cards, first published in November 1824. They are illustrations based on the celestial Atlas. But the addition of holes punched in them allow them to be held up to a light to see a depiction of the constellation's stars.
Urania's Mirror illustrates 79 constellations on 32 separate cards. Some of the illustrated constellations are now obsolete, as are some of the subconstellations, such as Caput Medusæ (the head of Medusa, carried by Perseus).
Artwork Dimensions:
Width: 56cm
Height: 36cm

Frame Dimensions:
Width: 72cm
Height: 57cm

About the artist:
They were engraved by Sidney Hall, and were said to be designed by "a lady", but have since been identified as the work of the Reverend Richard Rouse Bloxam.
 It originally came with a book entitled A Familiar Treatise on Astronomy... written as an accompaniment. Peter Hingley, the researcher who solved the mystery of who designed the cards a hundred and seventy years after their publication, considered them amongst the most attractive star chart cards of the many produced in the early 19th century.