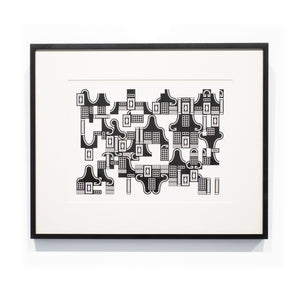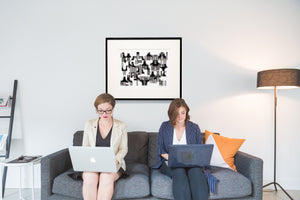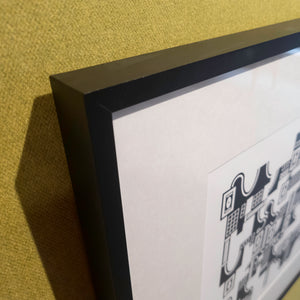 Framed art print by Melle Hammer. 
PrintSize: 44 x 32cm
Frame Size: 66 x 54cm 
Price includes black wooden frame, as shown. High quality art prints on archival paper. 
Melle Hammer is a graphic designer and artist from Amsterdam. He works on commercial and applied graphic design, but "sometimes art happens". We feature a collection of these works in limited editions.